Whoever you are, you are our neighbor and we welcome you.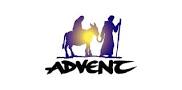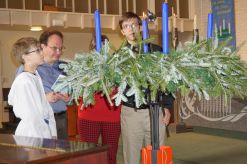 You are welcome to participate in this Special Season, a time of preparation leading to the celebration of Christ's birth.
Sunday, November 25, 9:00 a.m.
"Glaze to Be"
For children and adults
Paint your own ornament in Bell Hall
$5.00 per ornament
Pick up your Advent calendars/ devotions
Young children, teens, adult material
Advent Giving Tree will be set up on December 2nd
with ideas for good giving by purchasing "Good Gifts"
Lighting of the Advent wreath with family participation – First through Fourth Sundays in December during worship services. 8:00 am & 10:30 am
Congregational Christmas Party
Sunday, December 16th, following
10:30 worship
We are a vibrant community of welcoming people who regularly attend worship and go out to joyfully serve. Guided by the Spirit, our journey together leads us toward a faith development that empowers us to carry on God's mission.
What We Believe
Through his ministry, death and resurrection, Christ has saved us from "sin, death, and the power of the devil." God's gift of faith in Christ's saving power makes that saving power effective for us. In joy and freedom, we respond to God's grace with praise and thankful service.
Comments, Questions, Suggestions?
email: info@stlukeluth.comcastbiz.net